We are excited to announce that Rogier de Boer is joining forces with Fintechamps as SVP Business Development.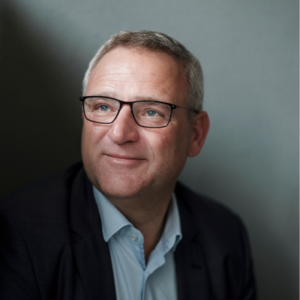 Rogier brings 15 years of international eCommerce payments experience, having worked in various commercial leadership roles, building and scaling successful commercial teams for leading payment service providers such as GlobalCollect (now Worldline Global), mobile payments start-up Zong (acquired by PayPal in 2011), PayPal, Worldpay (now part of FIS) and most recently, Stripe.
During those years Rogier worked with many international businesses, large and small, across various industries such as Retail, Travel & Hospitality, Airlines, Video Gaming, SaaS, Marketplaces and (Financial) Services. With his extensive Payments & Fintech experience and strong industry network, Rogier will be well positioned to help Fintechamps' customers navigate the complexity of the payments industry and grow their businesses by utilising Payments & Fintech to the max.
Rogier: "I've experienced how challenging it can be to define (or optimise) a future proof payment strategy. Selecting the right payment methods for your customers, improving your (omni-channel) checkout experiences, optimising conversion & authorisation rates and processing cost, managing subscription payments, combating payment fraud, improving onboarding and payout processes for marketplace sellers while navigating an increasingly complex regulatory landscape – just to name a few topics. By working together with the multi-disciplinary and knowledgeable team of Fintechamps, a group of people who, like myself, are passionate about Payments & Fintech, I'm convinced we can be of great value to businesses. Not only to merchants but also to Fintechs who may need help with their Go-to-Market strategies while scaling their teams!"
Besides reading and staying up-to-date with our continuously evolving industry, Rogier loves travelling, fine dining, biking and walking. So don't hesitate to reach out to him and invite him for a walk-and-talk to catch-up and discuss how we can support your business.